Top-notch Possum Removal Service Team in Hobart
In Hobart, possum infestation is a very common issue for industrial and residential areas. Are you also one of them and looking for safe possum pest control? At Possum Removal Hobart, you will get the best possum removal service with eco-friendly procedures. A super skilled and client-friendly team will be at your service for 24 hours before service and post service. Get in touch with our licensed and certified authority for anytime possum removal and possum trapping actions for any Hobart locality as per your convenient schedule.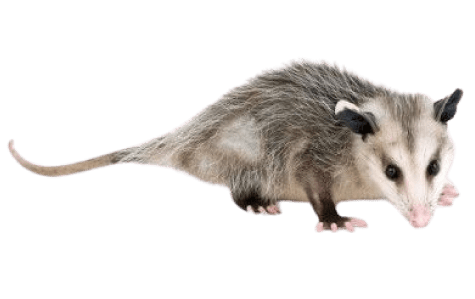 Instant Possum Control Inspections and Practical Treatment Across Hobart
If you are in Hobart and experiencing severe possum infestation issues then dial us today for instant service. Our on-time and humane Possum Removal Hobart team will instantly reach your venue for inspecting the hidden possums and their entry points. Industrial-grade equipment makes our possum inspection safe and quick. We as a professional will always offer you the best and safe possum catching service. Furthermore, our trained possum catcher will also get you the best treatment for possum control. Additionally, we offer the possum removal actions for Hobart city including the entire locals and nearby regions.
Long-Run Benefits of Hiring Competent Possum Catchers
Possums are not considered fatal for human beings. At the same time, it is essential to control them at the earliest to control further or severe damages. Here the professional possum controllers play the role wisely and safely. It is not at all safe for you to try removing possum yourself. If you try to catch them on your own then they can get aggressive and bite you. Thus, the professional possum control team knows the opossum behaviour well. They have all professional tricks and tools to capture each one of these tricky possums with safety. Therefore, hire our reliable possum trappers for environment-friendly and safe solutions for your family and pets. Contact our professionals for free possum removal Hobart quotes today.
Proven Services Offered by Our Possum Removal Hobart Experts:
Residential Possum Removal:
No matter where you live, in an apartment or a bungalow. No matter what size of dwelling you have, big or small. Our residential possum removal team is active for every residential area in Hobart for 365 days.
Commercial Possum Removal
In Hobart, we also cover the entire city for commercial possum removal. Reach out to us for any commercial localities possum control for 365 days and 24 hours. Have immediate access to service booking or request possum removal free quotes.
Pre-purchase Possum Inspection
Our pre-purchase possum inspection is very affordable in Hobart. We have a special and accustomed team to work on pre-purchase possum inspection and offer you accurate details. We will indeed help you in making the right investment and have the safe property in hand.
Emergency Possum Removal Service
The possums can multiply into many. Also, this time they can be more aggressive than the last time you saw them. Call our emergency Possum Removal Hobart service right away for any residential or commercial possum emergency, anytime.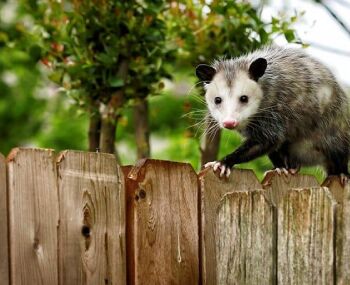 Same Day Possum Removal
We are experienced professionals with committed services. We value your safety and concern. Hence, on confirming the schedule, we rapidly prepare to visit your place on the Same Day of booking our service.
Round the Clock End Of Lease Pest Control in Hobart
Now, with our End Of Lease Service, you will be free of tension in every way. The end of the lease is a pact between tenants and landlords. However, it is beneficial for both. This pact states that a landlord needs to present only the safe and pest-free property to the next tenant. Hence, on the other hand, the tenants are responsible to leave the property clean and free from any pests before they vacate it. Hence, here the tenants need to get a refund of their bonds. Therefore, we are here to assure tenants with the 100% bond back assurance benefits with our End Of Lease Possum Removal actions. Also, landlords will get the next potential tenant.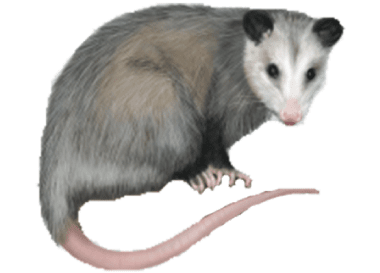 Safe and Quick Dead Pest Removal Assistance In Hobart
Removing dead pests yourself should be avoided. You may not know which pests are poisonous and which one is not. Also, with which pests you can catch an infection and with which one you will not. Furthermore, hiring a affordable Possum Removal Hobart professional and trained dead pests removal service will be of great help. We will get the dead pests out of your property in very little time. In addition, we are performing and practising the removal of dead pests or dead possum removal with a high level of safety measures without harming the environment and you.
How Are We Best and Why Should You Appoint Us?
Professional Possum Removal: As a professional possum removal we offer quality possum inspection and treatment. We cover your entire property area and also remove possums from the roof. Also, we work professionally in every area of our service.
Ecologically-friendly Service: Along with removing possums, your and environmental safety is also our priority. Hence, we always start with our actions on pests with only ecologically friendly chemicals and solutions.
Highly Affordable: Are you concerned about our possum removal cost? Indeed, we are very affordable to call for. Our experts will offer you accurate upfront pricing before the service and on-demand. We exclude the additional charges or hidden charges too.
Registered and Certified: You can trust our identity. As one should always hire a certified pests service. Therefore, in Hobart, we are one of the certified and registered possum removal companies. Also, we are accessible round the clock with 24 hours support.
Avail of our Professional-grade Services in Hobart and Nearby Areas:
At first, you can avail of our opossum removal aid for both residential and commercial regions in Hobart. Next, we are the major service provider in Hobart City where we include some locals too.
Cornelia Bay
Glebe
Hobart West
Hobart North
Hobart South
Hobart City
Mount Nelson
Mount Stuart
Wellington Park
Ridgeway
Sandy Bay
The Springs
Tolmans Hill,
The Waterworks
Turnip Fields
Waimea Heights
Reviews
Courteous And Efficient
I found this company for Possum Removal Hobart to be courteous and efficient in removing a pesky possum! No hesitation in using them again if need be.
Really Grateful
I am really grateful for using this company's services at reasonable prices. I would appreciate and will recommend this to the needed people. Really thanks to the company's team.
Amazing Job
I called this company's professionals to remove the possums. They came and dealt with possums and removed all of them carefully. They did a really amazing job.
FAQs
Possums can poop and urinate all around your roof. They can also bring damages to your lighting on the roof which can cause fire hazards. They can also die on your roof which can again make the environment unhygienic and you will have to spend for the dead possum's removal.
Yes, the chemicals we use to treat and remove possums are 100% safe for you and the environment. We always use industrial-grade chemicals that will only destroy the pests and not your and the environment's safety.
Generally, the charges for the possum removal services offered depend upon several factors. How severe is the possum infestation on your property? Here, we will have to inspect the hidden possum and their entry points. Thus, the time consumed for these tasks depends upon the properties size. Next, the treatment for the possum will be followed and charged accordingly. However, the minimum service charge starts from $180.